Name: Angelika Scarlet Flash
Nickname: Angel/Scar
Gender: Female
Age: 15 (In the third former/Junior classes)
Orientation(Straight, Bi, Gay, Les, etc.): Straight
Height: 5'10
Weight: 115 lbs
Eye Color: Blue/Grey/Purple
Skin Color: Light tan
Hair Color: Red with blonde highlights and a medium brown under layer, usually in braid
Allergies: Peanuts, Olives
Fears: Spiders, Being Alone
Medical Conditions: ADHD, Borderline Anemia, Seizures
Birthmarks: Broken heart on her arm, just below her bicep
Clothes: V-neck Tee, Jeans/Yoga pants, Purple hoodie, boots/sneakers
Human or Vamp(Red/Blue/Human): Human
Special Power: Can sense and implant feelings into others, along with the power of visions(during seizures)
Pet: Barn Owl(Fionula), a brown Maine Coon Male(Frosty), and a white+black Ragdoll(Blizzard)
Personality: Nervous, Shy, Intelligent, Awkward,
History: Lived by herself in the streets until a Tracker found her and took her to the House of Night.
Picture: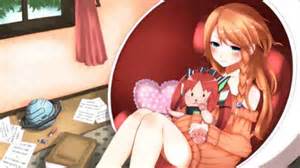 Other: Not much; getting picture.
Name: Coleus Staflour
Nickname: Coal. Nothing else.
Gender: Male...
Age: 16 (5th Former, or Junior)
Orientation(Straight, Bi, Gay, Les, etc.): Bi
Height: 5'11"
Weight: 165
Eye Color: Sage; a kind of grey-green with hints of yellow
Skin Color: Very, very pale.
Hair Color: Dark Brown with grey
Allergies: Idiots. And...shots.
Fears: Shots, birds
Medical Conditions: Nope
Birthmarks: Nope
Clothes: Loose fitting jeans or workout pants, Long sleeves, boat shoes/converse
Human or Vamp(Red/Blue/Human): Blue Vamp
Special Power: Affinity for Fire+Spirit
Pet: Large smoke colored cat; one ear; named Brushfall
Personality: Sly, Stalker-like; Funny, gentleman, loves pulling pranks
History: Has a mom, a dad, two step dads, and four siblings. Only ever liked his little sister Tara Campbell.  
Picture:
Other: Getting pictures